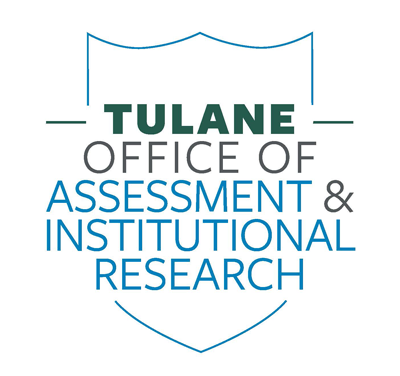 The Office of Assessment and Institutional Research provides timely and high-quality information that is accessible and useful to Tulane decision makers; facilitates assessment activities of academic and administrative departments to advance student learning and program effectiveness; leads Tulane's accreditation efforts; and satisfies requests from external constituents.
Analyze
OAIR provides precise and timely analysis of institutional data to support decision makers and inform stakeholders. We engage in practices that promote the integrity of institutional data, establish appropriate protocols for data collection, and ensure accuracy in data analysis and reporting.
Inform
OAIR provides academic and administrative leaders with information they need to address institutional priorities. We also engage in benchmarking studies and participate in data exchanges with peer institutions. OAIR conducts surveys to evaluate the needs, satisfaction, and outcomes of students, faculty, staff and alumni.
Assess
OAIR is responsible for planning, organizing, and directing campus-wide assessment activities. These efforts include the creation and execution of student learning and institutional effectiveness assessment plans and improvement initiatives. We provide assessment consulting services to academic and administrative units.
Report
OAIR provides data and information to meet reporting requirements of federal agencies and accrediting bodies. We respond to external survey requests from college guides such as US News and Peterson's and prepare the Common Data Set. We satisfy requests for institutional information from internal and external constituents.